OLED Support: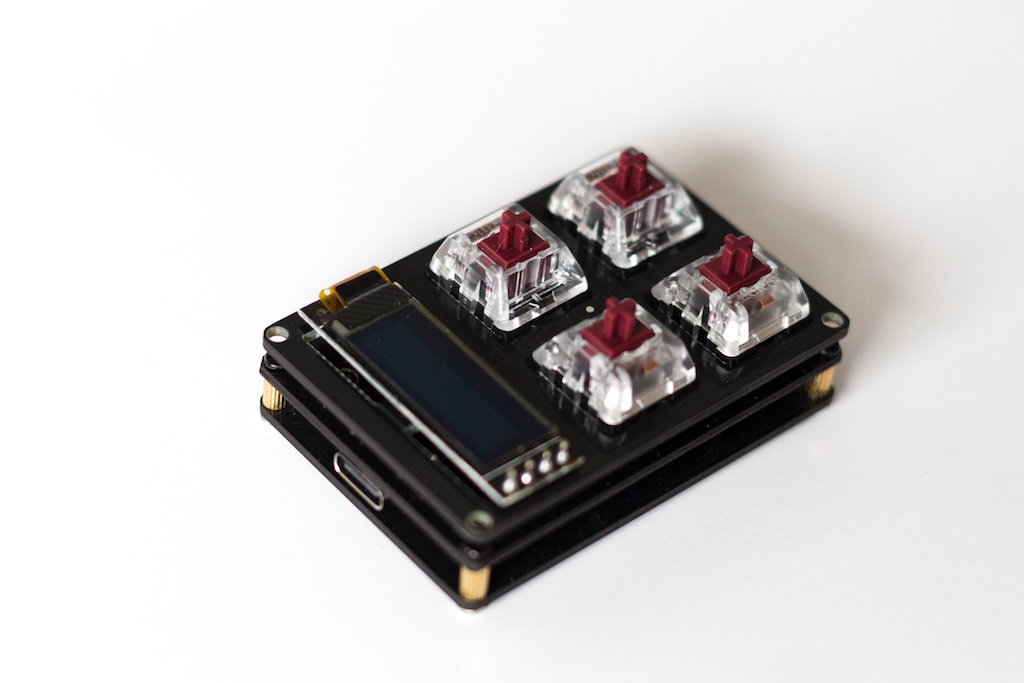 ---
The SCRAMBLE includes an OLED header, prepared to accept a 0.91" SSD1306 I2C OLED.
Tri-mode LED:
A built-in white LED displays the power status, and can be set to three different brightness levels using GPIO controls. It also indicates when the SCRAMBLE is in bootloader mode.
Test More Switches:
The base tester comes with six Gateron switches: Red, Blue, Brown, Green, Black, and White.
Please note that the optional rotary encoder and OLED Display are sold separately and require soldering.
H2: Easy-to-Use and Versatile SCRAMBLE
The SCRAMBLE is supported in VIA with no extra setup, allowing for easy programming and configuration. Instantly remap keys and build macros without needing to recompile QMK or flash any firmware.
Included in the box:
Fully assembled SCRAMBLE
PCB with hotswap sockets & 6x switches
Signature Plastics DSA keycaps
Quickstart card
Switch plate for 3-pin switches
Braided USB-C cable
Recommended accessories:
Display layer status, system info, Bongo Cat, and more with a color-matched 0.91" OLED Display
Add a rotary encoder
Explore our Accessories section to find more gadgets and tools for your SCRAMBLE.
The SCRAMBLE is supported by all major versions of Windows, MacOS, and Linux. It is fully compatible with USB 2, USB 3, and USB-C. No driver installation required. Check out our PCB Components category to further customize your device.